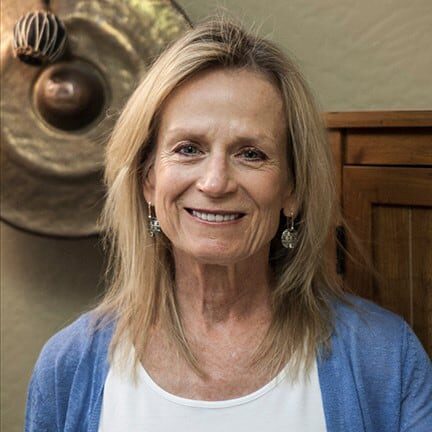 I approach every session ever mindful that we are all on our own unique journey towards realizing our full potential. I am honored by my clients trust in me and care deeply about each of you.
My clients tell me I am practical, relational, spiritual, gentle, and most of the time, nonjudgmental! I have studied embodied nonduality and nondual inquiry methods as well as formal psychological, energetic, spiritual, mindfulness and body-based therapies. They all inform my work.
I could not assist you on your journey of integration, wholeness and healing if I was not on a similar journey of my own. The challenges I have experienced have helped me to become more resilient, empathetic, balanced and compassionate.
Master of Arts in Counseling (MA) Southwestern College, Santa Fe, New Mexico
Master of Education (MEd) University of Florida, Gainesville, Florida
Licensed Professional Clinical Mental Health Counselor (LPCC) in New Mexico
Fully Certified Senior Realization Process Teacher, Realization Process Trauma Repair Therapist, and Stillness Moving Teacher
Trained in EMDR (Eye Movement Desensitization and Reprocessing) using an attachment and body-based style
Post graduate work in Depth and Transpersonal Psychology
Over 25 years experience in the helping professions (as a counselor and psychotherapist, certified yoga teacher and yoga therapist, subtle energy bodyworker and certified massage therapist)
If you sense that working with me might help, I invite you to contact me directly. I look forward to hearing from you!